*Notice: No shows will be subject to a $100 no show fee unless they cancel within 24 hours.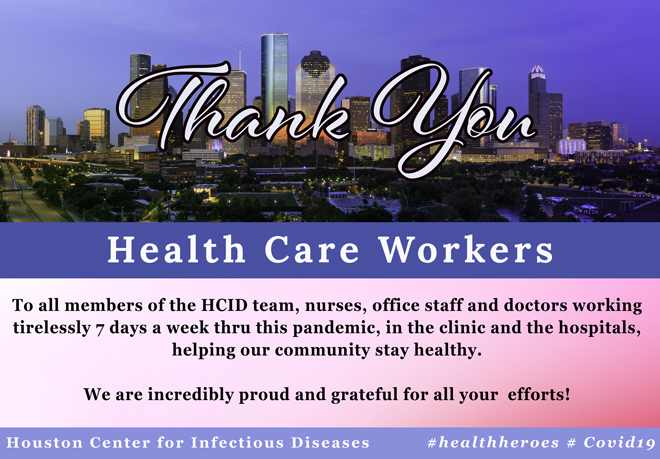 Dr. Vipul Desai Talks About The Coronavirus COVID-19
New Video!
Coronavirus update Interview with Dr Vipul Desai, MD!
In The Know episode 16 - Covid 19 update from Houston Center for Infectious Diseases:
HCID is Hiring BILLING & COLLECTION SPECIALIST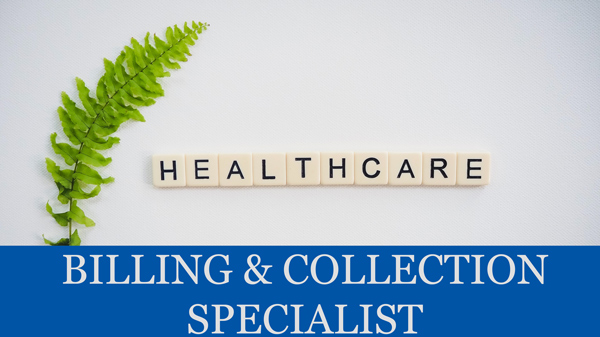 Job Activity/Duties:
Enters information necessary for insurance claims such as patient, insurance ID, diagnosis and treatment codes and modifiers, and provider information.
Ensures claim information is complete and accurate.
Submits insurance claims to clearinghouse or individual insurance companies electronically or via paper CMS-1500 form.
Answers patient questions on patient responsible portions, copays, deductibles, write-off's, etc.
Follows up with insurance companies on unpaid or rejected claims.
Resolves claims issues and re-submits claims when required.
Prepares appeal letters to insurance companies in disagreement with claim denial.
Collects necessary information to accompany appeal.
Ensures patient statements are mailed on a regular basis.
Works with patients to establish a payment plan for past due accounts in accordance with practice policies.
For patients with coverage by more than one insurer, prepares and submits secondary claims upon processing by primary insurer.
Has adequate understanding of managed care authorizations and limitations to coverage.
May have to verify patient benefits eligibility and coverage.
Knowledgeable on insurance and reimbursement process.
Basic understanding of medical ICD 9/10 codes and CPT medical billing codes.
Email Resume to wendy.dunn@hcidtx.com
HCID is PRN - Infusion Nurse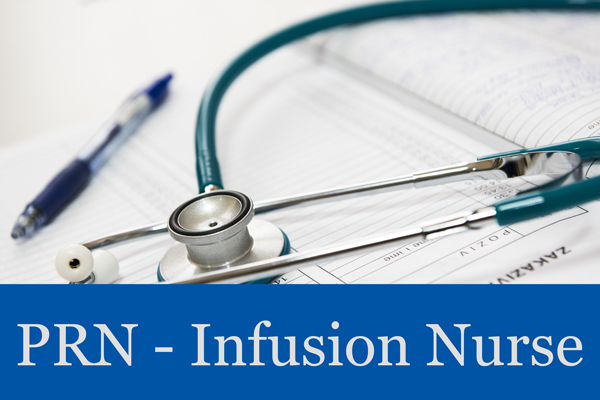 Job Activity/Duties:
Provides infusion and other nursing care to patients
Placing Peripheral IV as needed
Manages central venous access devices
Takes professional responsibility for self-protection during required work in potentially hazardous situations (handling of blood and body fluids.)
Patient and caregiver teaching 
Implementation of physician orders
Monitoring patient response
Response to emergency patient needs
Communicates to physician and other health care providers, as appropriate, any changes in the patients' condition.
Email Resume to wendy.dunn@hcidtx.com
HCID is Hiring Medical Scribes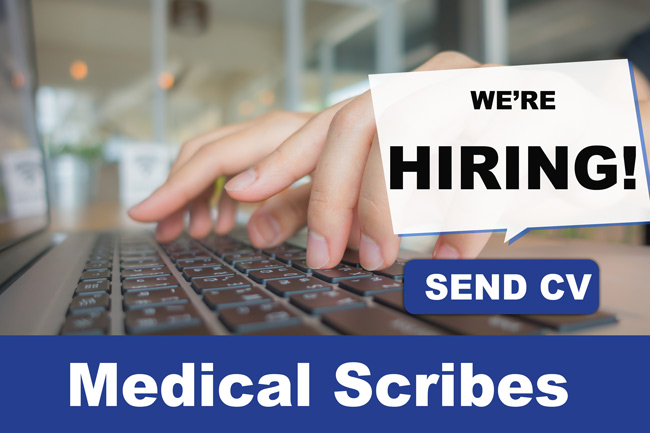 HCID is Featured on Review it
Click on image to enlarge...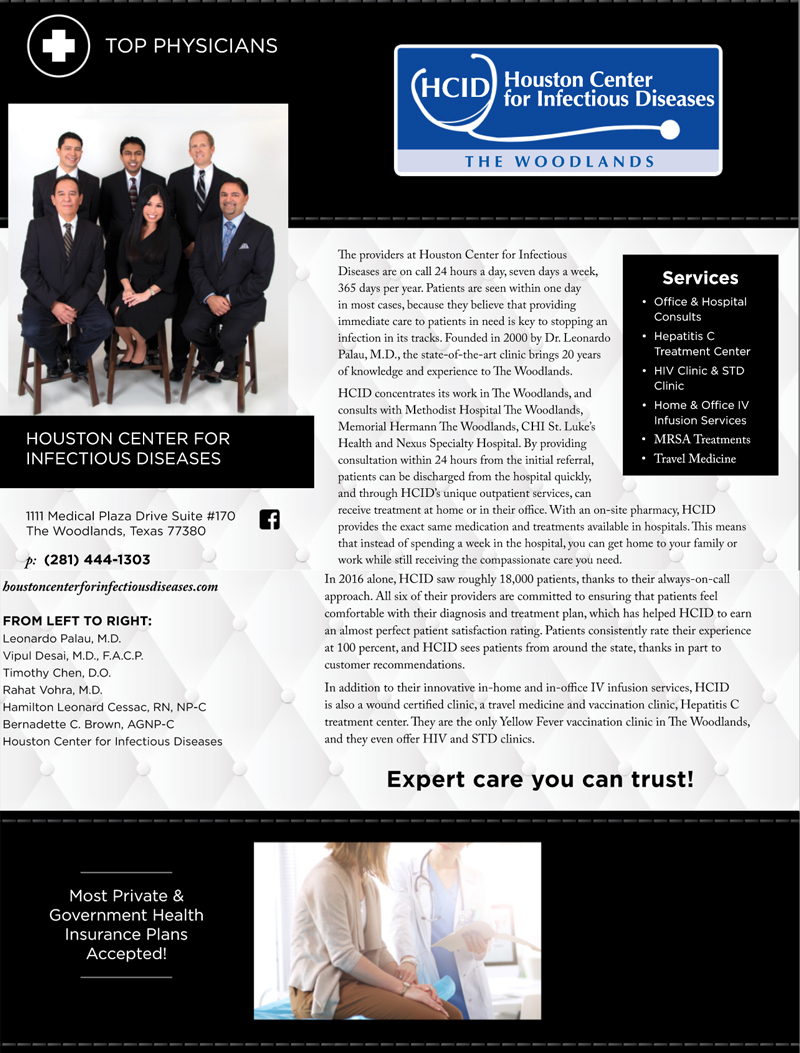 Stay Healthy This Flu Season
Protect your family from the flu this season by staying up to date on your vaccines.
Officials recommend getting a flu shot early because it takes the vaccine 2 to 4 weeks to become effective.
A flu vaccine reduces your risk of becoming ill and lessens the severity of the flu if you do get it.
Call today to schedule an appointment with your physician to get this year's flu shot.
We are a Hepatitis C Treatment Center
We are a Yellow Fever Vaccination Center (temporarily unavailable)
---
Houston Center for Infectious Diseases
Houston Center for Infectious Diseases was founded in July 2000 by Dr. Leonardo Palau. His vision was to create a state of the art clinic for treating infectious diseases. We provide consultation services in the hospital and office setting and we offer intravenous (IV) therapy in the home or office.

Our focus is to provide excellent care in patient recovery and treatment.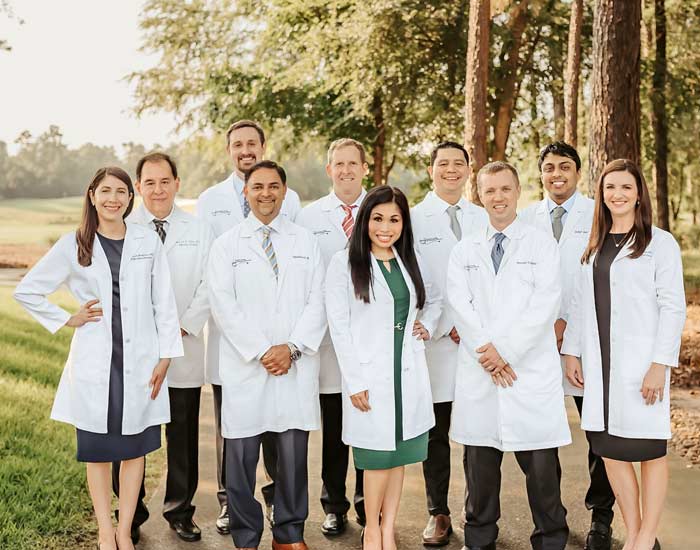 Get Directions