MRSA Infections Treatments at the Houston Center for Infectious Diseases
---
Methicillin Resistant and Sensitive Staphylococcus Aureus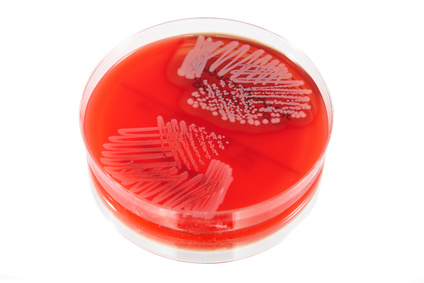 Staphylococcus aureus, often referred to simply as "staph" are bacteria commonly carried on the skin or in the nose of healthy people. Approximately 25% to 30% of the population is colonized in the nose with staph bacteria without causing an infection. However, sometimes the staph aureus can cause an infection many of which can be fatal. These include Boils, cellulite, skin abscesses, forunculosis, necrotizing soft tissue skin infections, meningitis, pneumonias, urinary tract infections, bone infections, wound infections, bloodstream infections and sepsis.
Current oral antibiotics have limitations in their ability to target and kill staphylococcus aureus particularly methicillin resistant strains (MRSA). However, recent IV antibiotics have been approved for the treatment of MRSA infections that offer improved efficacy and activity against these organisms.
MRSA causes serious community acquired and hospital acquired infections and is currently the most common infection seen in the outpatient Infectious Disease practice. MRSA is a highly contagious resistant and difficult to cure infection and normally presents in outbreaks or clusters of people sharing the same environment.
You can protect yourself from infections by practicing good hygiene skills. Our office is equipped and provides with the latest treatments for these infections in addition we provide our patients with educational materials and literature to prevent a relapse of this infection. The following are some of the recommendations to stop the spread of this bacteria
How to Stop the Spread of MRSA:
Keep your hands clean by washing thoroughly with soap and water or using an alcohol-based hand sanitizer.
Keep cuts and scrapes clean and covered with a bandage until healed.
Shower after workouts.
Avoid sharing personal items such as towels or razors.
Use a barrier between your skin and share equipment (such as at the gym).
Wiping surfaces before and after each use.
Avoid contact with other people's wounds or bandages.
Cover your bed mattress and pillow with plastic material and wipe with Lysol every day for two weeks.
Change and launder bed linens, towels, washcloths and clothing after each use for two weeks, and then twice a week.
Shower and shampoo with Betadine surgical scrub twice daily for fourteen days. Family members should shower and shampoo with Betadine surgical scrub once a day for two weeks.
All of the household must be treated-pets and family.
Have household pets examined for infection (sores) by a veterinarian.
Wipe toilet seat with Lysol before and after each use.
Apply Mupriocin ointment (Bactroban) twice daily for two weeks to nares to all in the household.
Take all your medications as prescribed and directed.