Houston Center for Infectious Diseases Nurse Practitioners
---
Hamilton Leonard Cessac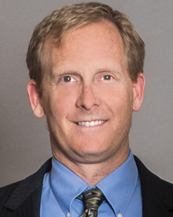 Hamilton Leonard Cessac is a board certified Family Nurse Practitioner. He graduated from the University of Texas Medical Branch with a Master's of Science in Nursing in April 2006. He graduated with a Bachelor of Science in Nursing from Florida State University in 1996. "Len" went on to work as a staff nurse in Emergency medicine for 10 years. During that time, he worked as a Travel Nurse in Maine, Georgia, Arizona, California, Florida and Texas.  Len worked as a Family Nurse Practitioner for an Internal Medicine practice before joining Houston Center for Infectious Diseases in July 2008, where his primary clinical interests include Sepsis/Bacteremia and post operative infections. He emphasizes the importance of listening to his patients and explaining their individual infection process in ways they can understand. He is married with 2 children and enjoys all outdoor activities, specifically; sports, flying and fishing. 
Bernadette C. Brown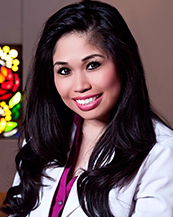 Bernadette C. Brown is a board certified Adult-Gerontology Nurse Practitioner. She completed her undergraduate degree at Texas Woman's University in the Texas Medical Center in 2005. She then worked as a critical care nurse and specialized in the care of those suffering from chronic or life-threatening illnesses.  In December 2015, she completed a Master of Science in Nursing (MSN) degree from the University of Texas Medical Branch. She enjoys spending time with her husband and family, traveling, photography, and sports. Her clinical interests include antibiotic IV infusion therapy, pneumonia, and bacteremia.
Mandie Dixon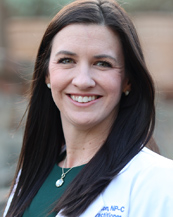 Amanda (Mandie) Dixon is a board-certified Family Nurse Practitioner. After earning dual undergraduate degrees from Texas A&M University in 2010 and 2012, she worked as an intermediate care nurse. Since graduating with her Master of Science (MSN) degree in Nursing in December 2015, Mandie has worked in family practice, internal medicine, and infectious disease. Her clinical interests include skin and soft tissue infections, urinary tract infections and HIV. Mandie is married with two children and enjoys playing golf, snow skiing, and being outdoor with her family.